07 Apr

7 on 7 Marching Right Along

About the 7 on 7 Project: Post seven photos on the seventh day of each month – a no pressure project with like-minded photo friends. No rules and no themes, just tell a story with some favourite photos from the previous month, and link to the next photographer in line. Easy and pressure-free. Enjoy!
Hello, Spring. 
I searched high and low for signs of Spring, seeing as how it was the first day of Spring and all. But I gave up tramping through the dirt and instead, took a photo of the sun peeking around the corner on one of my favourite dirt roads. Good enough! Helloooo sunshine!
Of course, there's still Backyard Bob who is, for sure, a sign of Spring.
Turns out though, that Bob is probably a Barbara. Further turns out that she is living under our deck, and possibly has made her way under our summer room.
Turns out, she has to go.
I don't mind Barbara-Bob at all, as long as she stays in the far corners of the yard. I didn't invite her to move in and I sure as shit didn't invite her to start shovelling all the dirt out from under my 140 year old house. I need that dirt. It's holding up my damn house.
Barbara-Bob's days are numbered.
Unless she has babies. Then I'm screwed. I can't relocate a mama without her babies and it will be months before the babies venture our of their (MY!) house.
I am so screwed.
In other news (because the Barbara-Bob situation stresses me out) I've been patiently filling the bird feeders, making new feathered friends, and trying to coax the cardinals into my yard. I hear them singing, but hell if they aren't suspicious of the new lady on the block (me, if that's unclear) and fly tauntingly over my house.
Until last week.
Eeeeeeeeee!!! CARDINALS IN MY YARD!!!
It's the little things, y'know. Doesn't take much to make me happy.
A long lens and a clean window and I'm occupied for hours.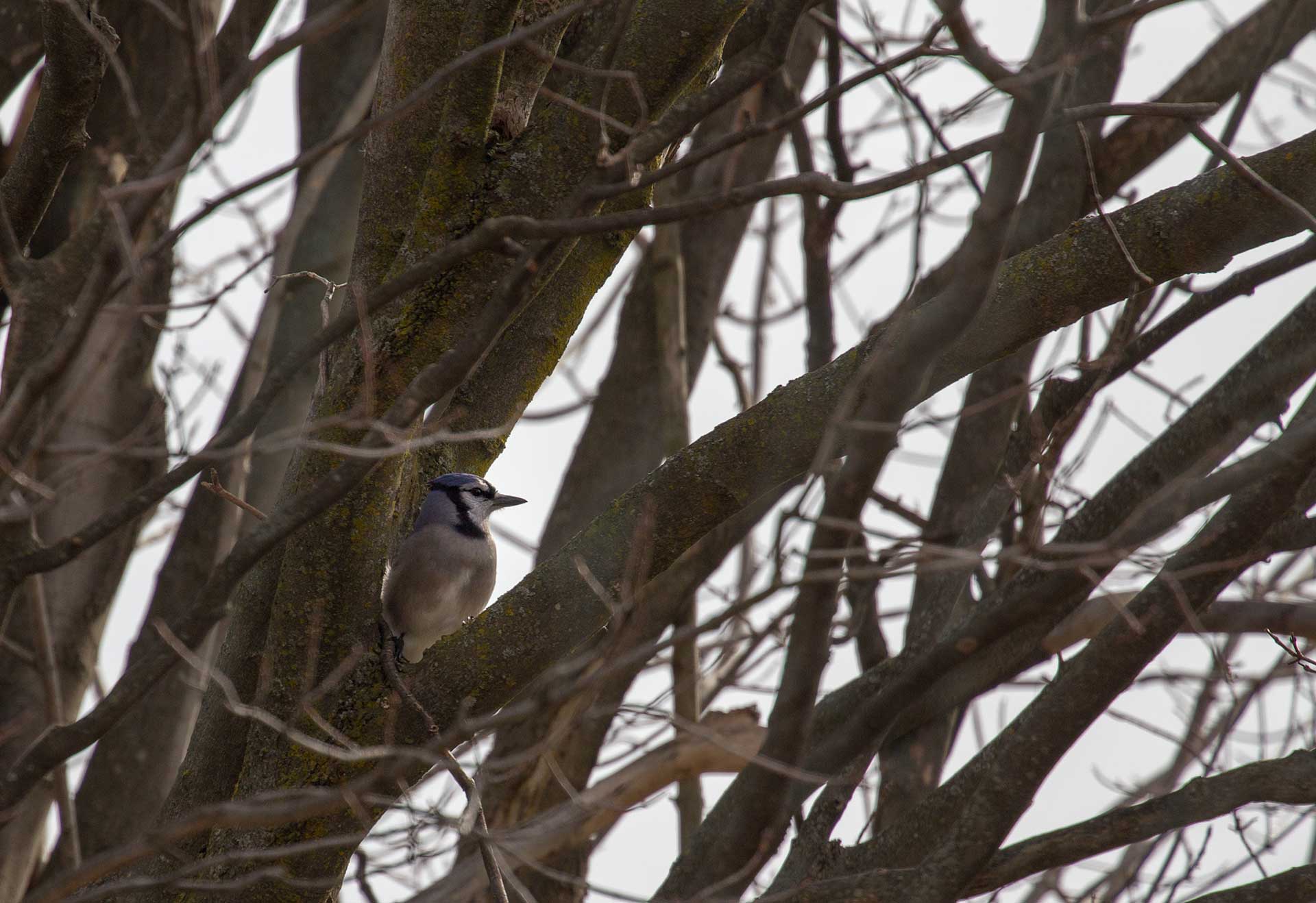 My girl came home and brought me some belated birthday tulips.
So pretty.
And in the midst of all of this Spring activity, of course Winter came back.
But it brought some unexpected beauty