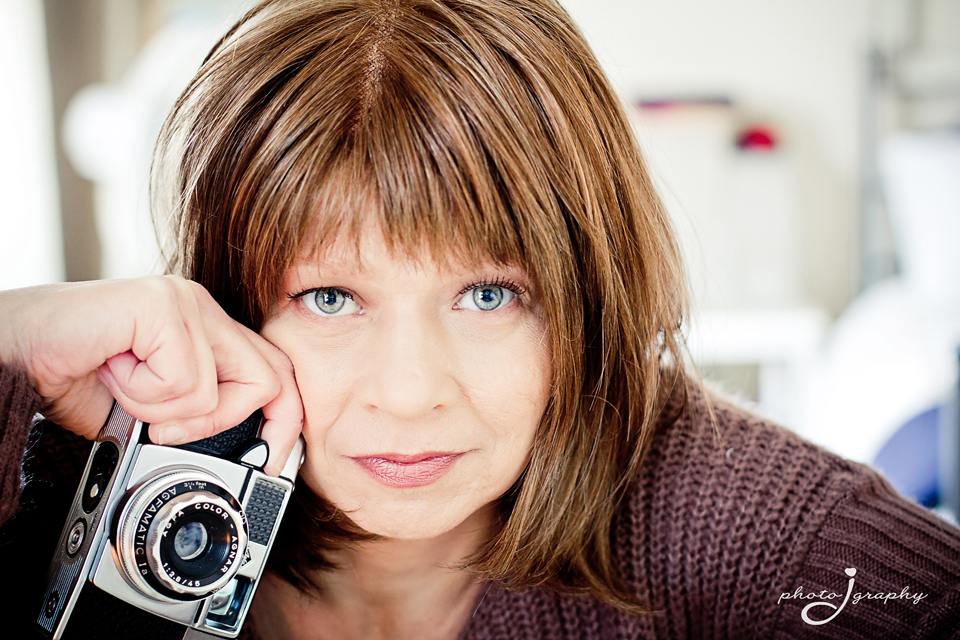 26 Feb

on birthdays {9/52}

When I was (a little bit) younger, used to be that I'd absolutely LOVE my birthday. I'd have a full on birthday week. All birthday, all the time. Party, party, party.

And then I got (a little bit) older, and birthdays started to take on a new meaning. It meant another year older, more wrinkles, more hair dye … you get it, right? Birthdays – ugh.

But this year, well, things are different. I'm re-evaluating my stance on birthdays.

Since this time last year, I've
started chemo
finished chemo
Quite a year, right?
On February 8th, I did my last session of chemotherapy. I had a CT scan last week and won't have the results of that until later in March, but by all accounts – dare I say it? – things look pretty damn good.
This year, I am quite grateful to see another birthday. I am beyond thankful to just be here.
Forty-three this year. You'll likely never hear me admit to that again.
I struggled with this self-portrait. Is it a true representation of me at this time? Nope. That's not my hair, my eyebrows are penciled in … hell, those aren't even my eyelashes. The bags under my eyes? Yeah, those are mine.
The point is … this is the me I present to the world on a daily basis. I get up, get ready for work, put on my makeup and hair and off I go. The saying "look good, feel good" just couldn't hold more truth and it's one of the things that has gotten me through this little battle I've been waging. Confidence is a mighty sword and on days when I've felt it would be all too easy to give up, hide in a corner and feel sorry for myself, this little ritual has got me up, got me going and kept me moving forward.
So again, is this a true representation of me at this time?
Yes.
It's the me that's kicked some pretty good ass all year and come out on the other side, still smiling.
Me, at 43.
Me, happy to say that yes, it's my birthday.
_____________________________________________________________________________________
Hosted at twoscoopz! You can visit or join the focus52 flickr group here. My own focus52 project can be found on flickr here or by clicking 'my f52' in the category list to the right.