31 Dec

a toast!

to the end of this year!
And what a year it was. I'm going to leave it at "it's been a challenge" and let it go.
And hey! The end of my 52 week project for 2011! wooohooooo!!!
Wanna see?
Thanks, you guys, for sticking with me this year. For being there for me when I needed you, and even when I didn't.
Here's to a better fantastic, wonderful, promising, hopeful New Year in 2012!
xoxo
—————————————————————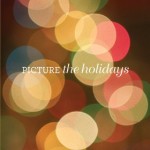 PICTURE THE HOLIDAYS with Tracy Clark and Paper Coterie: 31 days of seasonal photo prompts to inspire your creativity. Find out more here.
This post is a portion (and the last!) of my focus52 project, hosted right here at twoscoopz! Visit or join the focus52 flickr group here. My own focus52 project can be found on flickr here or by clicking 'my f52' in the category list to the right.