26 Dec

whoopieeeeee!

This is "whoopie pie".

And yes, I totally bought this because of the name :)
Not to mention, it was beyond yummy.
The prompt for today's Picture The Holidays assignment was 'the day after'. Well, the day after still finds my house filled with all kinds of scrumptious food and goodies, to the point where I almost feel guilty for so much abundance.
'Tis the season.
Just ask my waistline ;)
—————————————————————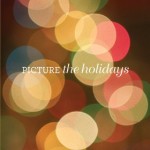 PICTURE THE HOLIDAYS with Tracy Clark and Paper Coterie: 31 days of seasonal photo prompts to inspire your creativity. Find out more here.
This post is a portion of my focus52 project, hosted right here at twoscoopz! Visit or join the focus52 flickr group here. My own focus52 project can be found on flickr here or by clicking 'my f52' in the category list to the right.