23 Dec

life is sweet

So yesterday's prompt for Picture The Holidays was "you are getting sleepy". Tracy encouraged us all to remember to relax, get some rest, take a break.

I listened a little too well and I don't have a shot for that day.

Ooops :)

On to today!

From Picture The Holidays,
Ah, the sweet smell of holiday baked goods. Therein lies the blessing and the curse. But today, let's focus on the good stuff; the loving kindness that comes from the baking and the mouth watering satisfaction of the devouring. Shoot a sweet treat today that you long to share and/or savor.
That I can do!
Who can resist candy canes in an old glass jar?
Not me :)
—————————————————————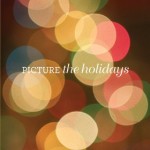 PICTURE THE HOLIDAYS with Tracy Clark and Paper Coterie: 31 days of seasonal photo prompts to inspire your creativity. Find out more here.
This post is a portion of my focus52 project, hosted right here at twoscoopz! Visit or join the focus52 flickr group here. My own focus52 project can be found on flickr here or by clicking 'my f52' in the category list to the right.