20 Dec

wrapped

From Picture The Holidays,
There is nothing more beautiful than the gifts all wrapped up in anticipation of being unwrapped and enjoyed. Today find a gift adorned in its holiday best!
This one was fun!
And I don't know why I shy away from learning the flash I've had for well over a year now. I'm kind of happy with the way this shot turned out.
No edits. Straight out of the camera with this one, other than sizing and sharpening for the web.
I need to study up a bit, and stop stressing myself out trying to find natural light all of the time. Although I prefer it (who doesn't?) it's winter here in Canada, which means it's dark by five o'clock and that puts a serious dent in the ol' creativity ;)
—————————————————————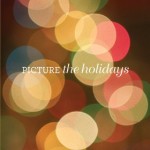 PICTURE THE HOLIDAYS with Tracy Clark and Paper Coterie: 31 days of seasonal photo prompts to inspire your creativity. Find out more here.
This post is a portion of my focus52 project, hosted right here at twoscoopz! Visit or join the focus52 flickr group here. My own focus52 project can be found on flickr here or by clicking 'my f52' in the category list to the right.