14 Dec

sincerely yours

From Picture The Holidays,
This is the one time of year where the near lost art of letter writing is revived. You are encouraged to slow down a little today and appreciate all the hand written epistles you come across. Whether they are to you, or from you, revel in the delight of letters and cards. Signed, sealed and/or delivered, capture sentiments crafted with love.
You know, it's funny how many times a photo in my head has caused some sort of action. Need a jar – need to clean it. Wipe the table before I take the shot. Shooting out the window? Better get the windex.
heh.
In this case, today's prompt had me finishing off my Christmas cards :)
That Starbucks cup? Filled with delicious Peppermint Mocha.
I may get to sleep some time this week ;)
—————————————————————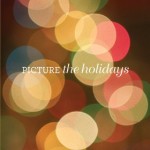 PICTURE THE HOLIDAYS with Tracy Clark and Paper Coterie: 31 days of seasonal photo prompts to inspire your creativity. Find out more here.
This post is a portion of my focus52 project, hosted right here at twoscoopz! Visit or join the focus52 flickr group here. My own focus52 project can be found on flickr here or by clicking 'my f52' in the category list to the right.