12 Dec

twinkle, twinkle

I tried this shot so many times, in so many ways.

I kind of really dislike it. heh.

A couple of tips if you're going to try one yourself – use lights with WHITE cords (duh), and try to find some battery operated lights so you don't have an ugly old green cord hanging out of your pretty jar.

Oh, and fake snow melts on hot lights. Really.

This is my shot for day eleven of Picture The Holidays. Our prompt was, you guessed it, 'twinkle, twinkle'.
—————————————————————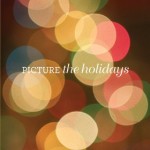 PICTURE THE HOLIDAYS with Tracy Clark and Paper Coterie: 31 days of seasonal photo prompts to inspire your creativity. Find out more here.
This post is a portion of my focus52 project, hosted right here at twoscoopz! Visit or join the focus52 flickr group here. My own focus52 project can be found on flickr here or by clicking 'my f52' in the category list to the right.