12 Dec

shaping up

Mama Nature better shape up … I'm dreaming of a White Christmas and she seems to be a little uncooperative this year …
Today, for Picture The Holidays, I was supposed to search out a shape that reminded me of something else. I didn't search much past these little trees that kept wanting their picture taken ;)
Who am I to say no?
So I put my own spin on the word 'shape'. uh-huh. sshhhhh …
—————————————————————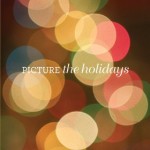 PICTURE THE HOLIDAYS with Tracy Clark and Paper Coterie: 31 days of seasonal photo prompts to inspire your creativity. Find out more here.
This post is a portion of my focus52 project, hosted right here at twoscoopz! Visit or join the focus52 flickr group here. My own focus52 project can be found on flickr here or by clicking 'my f52' in the category list to the right.