09 Dec

believe

From Picture The Holidays,
Words and phrases are everywhere. We are inundated everyday with messages. Be aware of the words you take in each day. Seek out the affirmations, answers or reminders that are out there looking for you today!
I didn't go looking. I wanted to create my own message :)
Believe.
Do you? :)
—————————————————————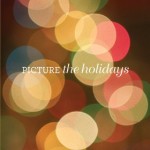 PICTURE THE HOLIDAYS with Tracy Clark and Paper Coterie: 31 days of seasonal photo prompts to inspire your creativity. Find out more here.
This post is a portion of my focus52 project, hosted right here at twoscoopz! Visit or join the focus52 flickr group here. My own focus52 project can be found on flickr here or by clicking 'my f52' in the category list to the right.