07 Dec

a little holiday flash

It's day 7 of Picture The Holidays, and today we were prompted to "express ourselves". I chose to not do a self-portrait. Nope.

I was more interested in this little gem that arrived in the mail yesterday :)
Isn't she sweet? a perfect little model.
I express myself through creating. Any type of creativity, really. Be it photography, my design work, decorating … I have to just do something. Make something.
Create.
This photo, for instance. It's a cute little photo all by itself. But then I start to play around with it, make something more of it. An hour flies by where I'm content, happy, satisfied.
Yes, that's the word, right there. Satisfied. The feeling I get when I've finished something and I sit back and look at it and I know I've gotten it right. When I've gotten it exactly how I envisioned it at the start and that vision is sitting there looking back at me.
It's great.
Creativity is my outlet. My sanity, to be sure.
My expression.
—————————————————————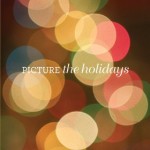 PICTURE THE HOLIDAYS with Tracy Clark and Paper Coterie: 31 days of seasonal photo prompts to inspire your creativity. Find out more here.
This post is a portion of my focus52 project, hosted right here at twoscoopz! Visit or join the focus52 flickr group here. My own focus52 project can be found on flickr here or by clicking 'my f52' in the category list to the right.