03 Dec

holiday love

From Picture The Holidays:
Today, focus on love. Feel it. Be it. Capture it. Share it. Hearts are the obvious choice when visually translating love. I don't know about you but obvious or not, I cannot get enough of them! If you choose a heart today for your prompt see if you can find one that might be a little out of the ordinary.
This is a total cliche shot, but I have a bucket list of cliche shots that I want to try and a candy cane heart is on there.
So there :p
And besides … it was fun :)
Love to you and yours.
—————————————————————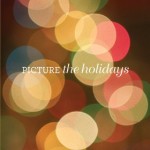 PICTURE THE HOLIDAYS with Tracy Clark and Paper Coterie: 31 days of seasonal photo prompts to inspire your creativity. Find out more here.
This post is a portion of my focus52 project, hosted right here at twoscoopz! Visit or join the focus52 flickr group here. My own focus52 project can be found on flickr here or by clicking 'my f52' in the category list to the right.