02 Dec

reframing the season

From Picture The Holidays,
This season we aren't only going to 'hope' to enjoy amidst the chaos, we will enjoy it! It only takes a little reframing. As a symbol of looking at things a little differently, today you'll be using a literal frame for your image. You get to decide what goes in your frame today and how you choose to capture it.
My frame is an old window that usually hangs on my wall, but does photo-prop duty occasionally.
Reframing the season.
It's all a state of mind, really.
I hope you take some time to relax and enjoy the holidays :)
—————————————————————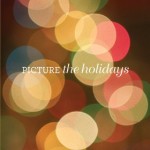 PICTURE THE HOLIDAYS with Tracy Clark and Paper Coterie: 31 days of seasonal photo prompts to inspire your creativity. Find out more here.
This post is a portion of my focus52 project, hosted right here at twoscoopz! Visit or join the focus52 flickr group here. My own focus52 project can be found on flickr here or by clicking 'my f52' in the category list to the right.

Thanks to Kim Klassen, for the use of her beautiful textures.