29 Sep

it's only hair
This month, Shutter Sisters, in their One Word style, has invited everybody to share their "stories". Since this topic has been heavy on my mind, I decided to share.
_____________________________________________________________________________________
.
"There's a large mass showing in your ovary"
and so it began.
Funny how the diagnosis, the complete hysterectomy, the lengthy recovery from surgery, the foreign concept of chemotherapy … funny how all of that didn't really throw me off my game. Sure, there were tears – many tears – and moments of being so scared I could hardly think straight, but for the most part, I took it all in stride and moved forward.
I mean, really … what else can you do?
It's strength, they tell me. I'm not so sure of that, as much as I'm sure it's just my way of coping. I can't dwell. Dwelling sucks me down into a pit I just can't stand to be in, and so I avoid it at all costs. Sometimes to my detriment, but more often, to my advantage. I'm more of an 'action' person. Do something. Make it better. Dwelling is a very lonely place. I don't like it there.
So I took it all and wrapped it into a neat little package and tucked it away in the 'just do it' place in my head. The place where all of those little unsavory bits of life are taken and dealt with. The place where things get done. It's a fortress, that place. Towering brick walls and strong iron gates, locked up tight to keep anything nasty from escaping before it's time. Before I've taken the nasty apart, rebuilt it, and made it tolerable.
So, funny again, how a few words could send that fortress toppling.
"You're going to lose your hair".
I felt the tears come immediately. Such a silly thing, I know. In the grand scheme of it all, you would think that losing my hair would be the least of my worries. But like the proverbial straw that broke the camel's back, there it was. Done.
Friends immediately rallied.
"We love you, no matter what"
"It's not your hair that makes you, you"
"We don't love you for your hair"
"You'll still be beautiful"
and a whole lot of …
"THAT'S what you're worried about?"
Yes, that's what I was worried about.
It's not a vanity thing. I mean, sure, there's vanity mixed in there too. I'm only human. AND female. But it is oh so much more than that.
I feel fine. I feel better than fine, I feel great. Every day, I feel more and more like my old self.
Healthy.
Strong.
Normal.
Things are good.
I'm good.
And then I look at myself in the mirror, and I'm reminded that no, things are not good.
I  don't recognize the sickly woman staring back at me. The mirror slaps me with the truth. A constant reminder that this shit is real. 
Losing my hair … it makes it all so in-your-face real, so undeniable. The evidence is right there, slapping at me.
You are sick.
Yah? Well, I don't feel sick.
I don't want to be slapped in the face with it at every turn. I don't want or need the constant reminder that all is not right in my world. I feel like me, dammit, and I want to look like me.
And so, I will turn this around too.
Because a sickly me is not who I am. It's not how I feel.
I feel strong.
And the strong, confident woman that I am is the woman that I want people to see.
It's not "only hair".
It's my dignity. My strength. My courage.
It's the me on the outside that I feel on the inside.
It's my F-YOU to cancer.
Because I'm going to get in the ring with you. And I'm going to look damn good kicking your ass.
—————————————————————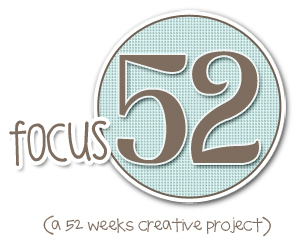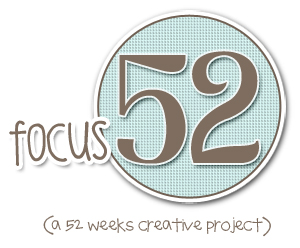 This post is a part of my focus52 project, hosted right here at twoscoopz! You can visit or join the focus52 flickr group here. My own focus52 project can be found on flickr here or by clicking 'my f52' in the category list to the right.