12 Feb

love, baby! [6/52]

I've been feeling a bit of a creative funk since I finished my 365 project at the end of 2010. Since I'm running a creative project this year – focus52 – losing my mojo is not something I like to readily admit! But it happens to all of us at one point or another. Several times, in fact.

I've just never had it last this long before.

Maybe it was the 'at loose ends' feeling I had, come January 1st, or maybe it's just because it's omg cold outside and I feel the need to hibernate. Whatever it is/was, this week's focus52 prompt really got the creative juices flowing again.

Or maybe it was just having the pleasure of my girl's company that did it :)
It's still brutally cold outside, but there's something about balloons that just adds a bit of fun to everything.
The overlays on the walls (words and hearts) are my own, something I played around with this week.
Kind of fun, right?
and did you know that balloons really do sink like the proverbial 'lead' balloon when it's this cold out? Fact :)
I should have kept count of how many times we jumped in and out of the car to get these shots. Warm up, run outside, snap a few shots, freeze, run back to the car, lather-rinse-repeat. But we got tired of that pretty quickly and went in search of a better location.
And we found the sun …
What a difference! And that's when I felt it coming back. Finally! Sunshine will do that to you. Sunshine, gorgeous red colours, my girl … what's not to love?
This is my favorite shot from the day and the one I chose to reflect on with the Mortal Muses.
It's not like any love you've known before. Not like the love you first felt from your parents when you were little, or the puppy love in sixth grade. It's not the butterflies in your stomach when you're a young girl or the deep and lasting kind you're lucky to find as a woman.

No, this love comes along and blindsides you. This love turns your world upside down, grabs hold of your heart, and never, ever lets it go. And from the moment you set eyes on her, you're inspired to be a better person, a better woman. For her.
Click on over there and have a read, will you? Thanks so much to muse Maureen for inviting me over for the day. I had such a great time taking these shots and writing a little bit on Love. Thank you for giving me the kick-start I was sorely needing. Truly what being a Muse is all about.
Valentine's Day is on Monday. I have a feeling you haven't seen the last of all things 'love' around here.
EDIT: Tammy Lee Bradley of Bliss & Folly featured my first shot up there on her blog today. Thanks Tammy! What a perfect surprise :)
—————————————————————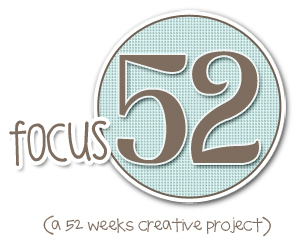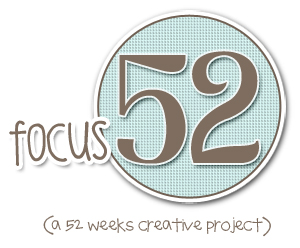 Hosted at twoscoopz! You can visit or join the focus52 flickr group here. My own focus52 project can be found on flickr here or by clicking 'my f52' in the category list to the right.